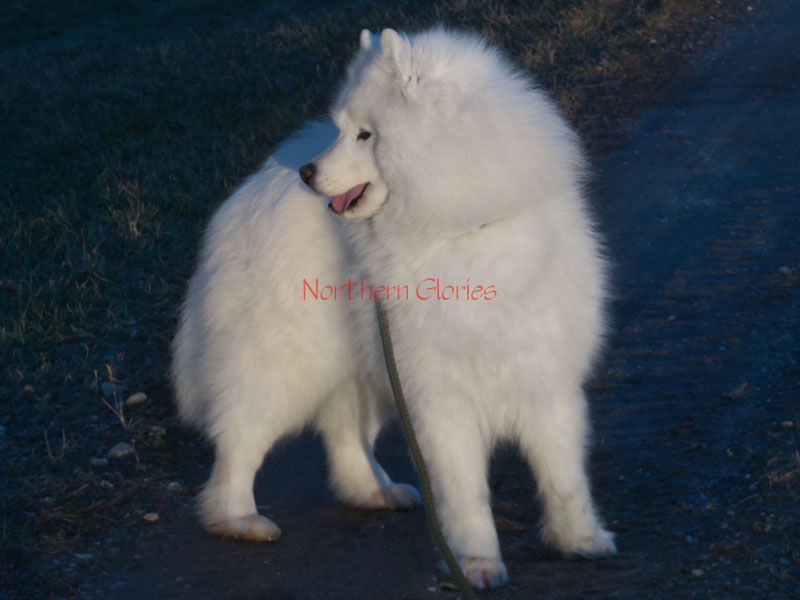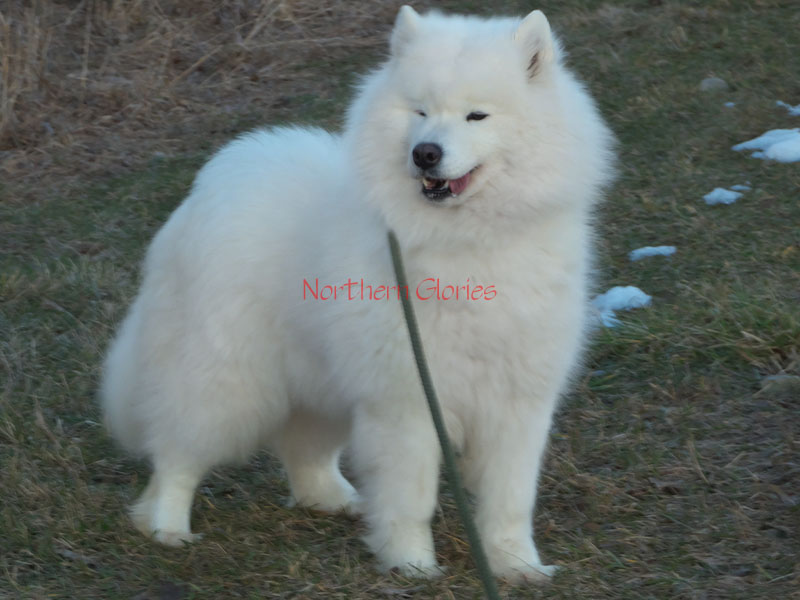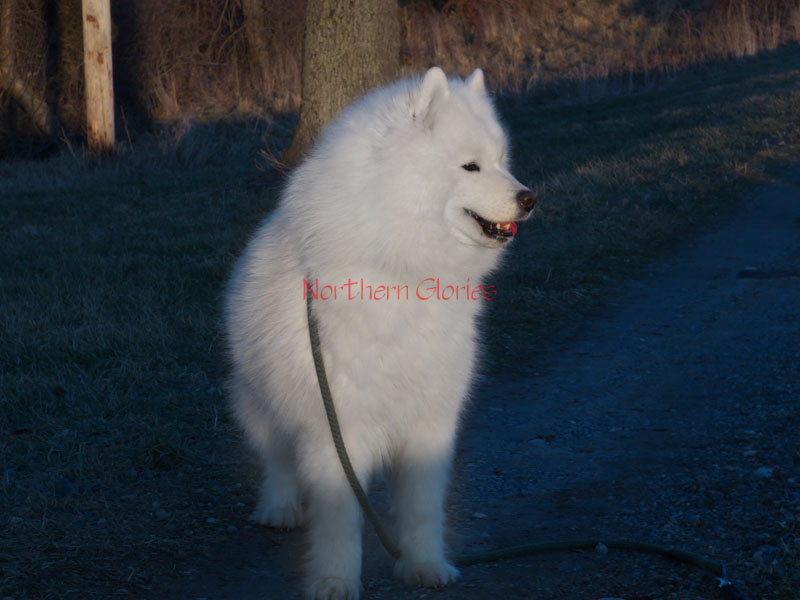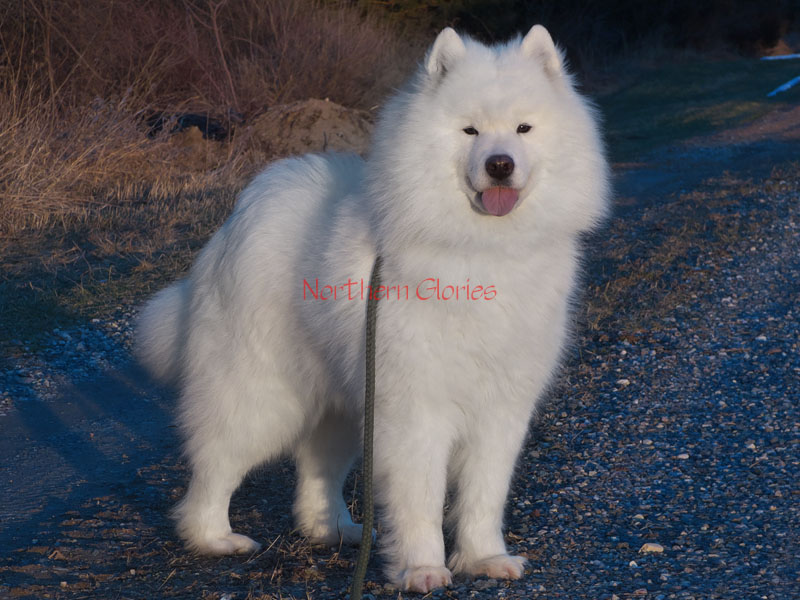 These photos were taken in August 2021. Annika is shedding in these photos. We will update her photos when she has her full coat in.
Annika is an AKC purebred Samoyed.
Annika has had her OFA hip and elbow x-rays taken, and she passed. Results coiming.
Her parents are
Elsa
and
Malcolm
.


Northern Glories'
Annika
(Annika: God Loves Everyone)